A Team of Enthusiastic Developers
The whole NFCtron system is being developed by our internal team, which is currently consisted of four frontend developers, three backend developers, one database specialist and one mobile developer. This team is then supervised by our founder Václav Jaroš, so that clear priorities are set and the whole team can perform quality results in a short time. Every day the developers share a report to the company's Slack, in order to inform on and sometimes even show off their progress. This way, from the first idea to QA testing, the whole development process is under control.
This helps us introduce new functions rapidly and, in the first place, make sure that the products used by the visitors, salesmen or organizers are of good quality. During 2022, besides some significant improvements in viewing the events' sales statistics, we've also, for instance, enabled the organizers to get a new outlook on beer and drinks sales at the events.
Order Reviews and a Clear Overview of Credit Refunds
Together with improving the mobile app for the visitors we've also started to provide the organizers and salesmen with the reviews of the orders at an event. The visitors of an event can review every order they've made simply in their mobile app. It's easily done with the use of stars and comments. To this date, the visitors have sent out more than 6 200 reviews. We've also opened a page for the organizers where they can view the visitors' credit refunds after an event. This means we've made it possible to control the whole refund process.
Being transparent is crucial to us, and that's why we're giving our best to the way the data are shown. Another section we're planning to open for the organizers is working with tickets and their more detailed settings.
To Have the Payments under Control
Since the beginning, we've been building NFCtron on a simple idea. The whole solution needs to be straightforward and enable the fastest possible payments. To be able to guarantee this, we need to have the whole payment process under control. That's our journey.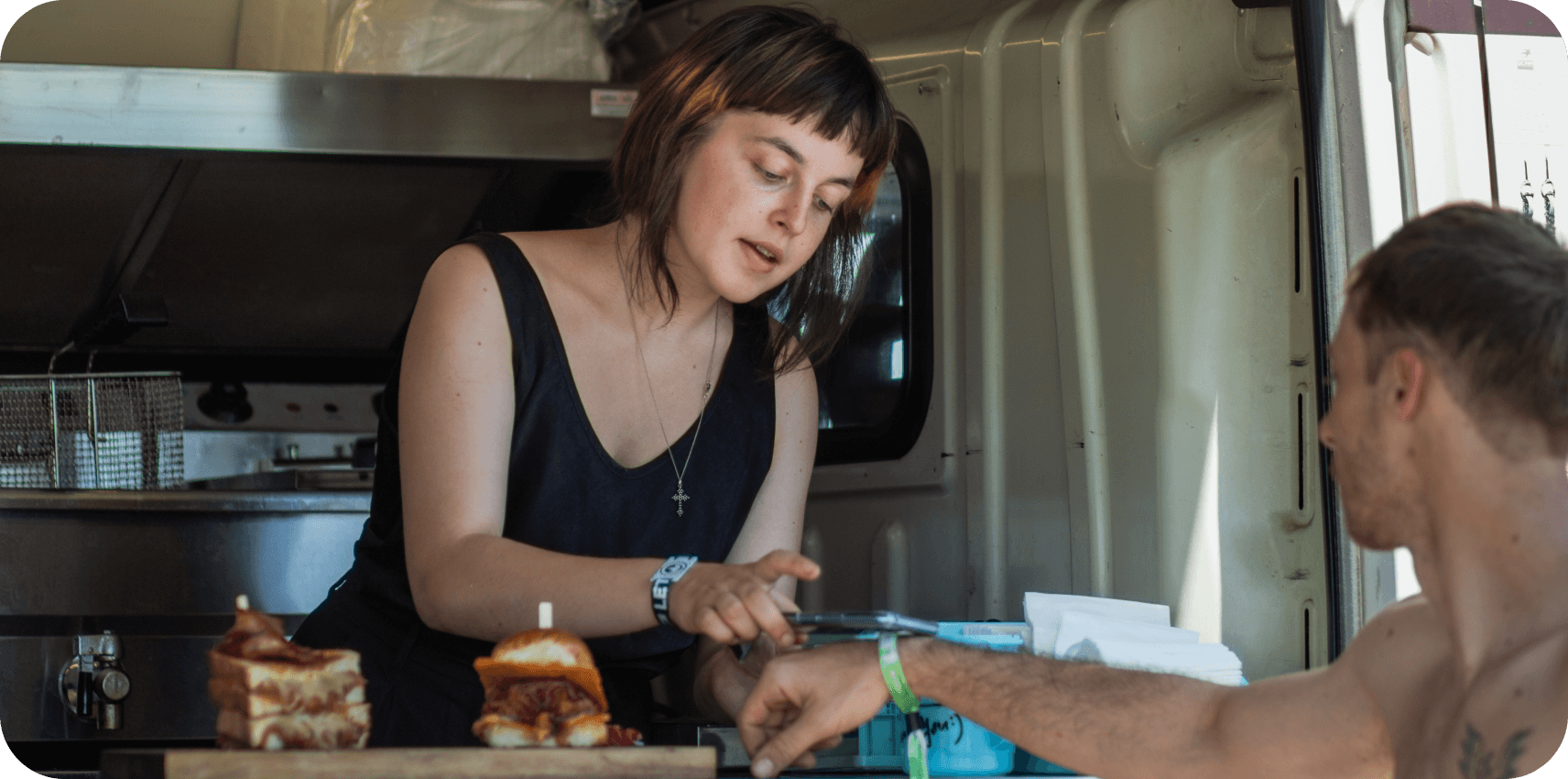 That's why we've integrated the payment terminals Dotypay and GP tom to our NFCtron Bianca app this year, and we keep on working to support payment cards and other payment solutions.
We're Opening up New Possibilities
Paying by NFCtron chip wristbands at an event – a Big Bang in the event universe! But that was just the beginning. Our DEV team is working on new functions for NFCtron Hub at a rocket-like speed. What we can already reveal is an improved online ticket sales analytics or more comprehensible statements on an events' sales.
Particularly organizers of smaller events will appreciate a new app for ticket check-ins, soon to be available in Google Play and later in App Store as well. Other news of the forthcoming festival season will be introduced as soon as February 2, 2023, at NFCtron Keynote 2023. You'll find out more details soon. You can however already register for the event on here.